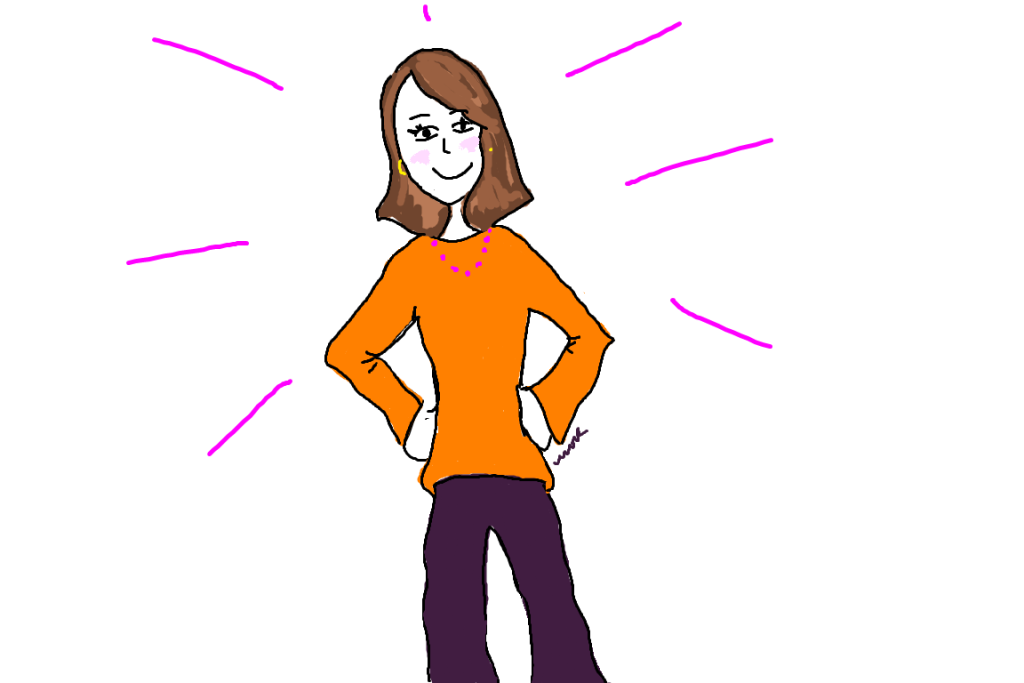 On a recent visit to Caribou Coffee, I got to engage in a lovely conversation with a past student who was working as the barista. As we ambled through our topics (which college he is transferring to, what credits transferred, etc.), the student told me, "You scared me on our first day."
"What?" I exclaimed.
"You didn't know that?! Yes, you scared me!" he said. "I had heard you were confident, he continued, "but when you came into class that first day, whoa!" (His face registered surprise and he stepped back, hands up, as if warding off imaginary me), "you were CONFIDENT!"
Now let me tell you. While I do love teaching, on the first days of class I am a WRECK inside. My armpits sweat, my hands get clammy, and I have a hard time keeping a straight line of thought. I feel like I stumble over my words. I get a sweat mustache. This comment, coming from a student I would have described as confident himself (he is a theater major: vocal, smart, and dynamic), caught be off guard and, quite frankly, delighted me. read more…
Talk back!
We'd love to hear your thoughts. Feel free to comment on our blog posts, or send us an email.
Email Talk Smartly